Week 2 – Gestation

Day 8 – Hidden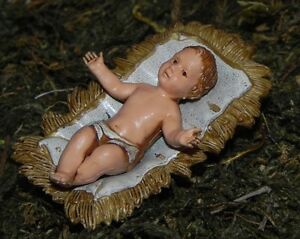 When my children were younger, we had this tradition – we had a nativity set on a small table in our entry way. All the pieces of the nativity set where put in place, except for baby Jesus.  I would hide baby Jesus, and each day we would look at the scene, and talk about preparing a nice manger for him.  We had pieces of straw and if a child did a kind deed they could put a piece of straw in the place waiting for Jesus arrival.  Throughout the days of December,  they would add to Jesus' bed. On Christmas morning the first thing we would do was check to see if baby Jesus had arrived.  One year, I hid baby Jesus so well that I could not find him to put him out. I really do not remember how I handles it, but a few months later I found him hidden in a drawer of a shelf we had in our front room. 
Thinking of this story made me ponder how often we  hide Jesus at Christmastime or how we can hide him throughout the year.  We get caught up in the season of celebration, the to do lists, or the seasons of life and the ongoing things that need to be done. We don't take time to be hidden in Him, dwelling in His presence, truly spending time resting in Him. 
You are my hiding place; you will protect me from trouble and surround me with songs of deliverance.
                                                                                                                                 Psalm 32:7

Those who live in the shelter of the Most High

will find rest in the shadow of the Almighty.

This I declare about the Lord:

He alone is my refuge, my place of safety(my hiding place);

he is my God, and I trust him.                             Psalm 91:1-2
I do not want to forget where I have hidden my savior but I want to be found – hidden in His presence.
Pin It