"And in the end it is not the years in your life that count,
                                                it's the life in your years." ―    
                                                                                            ~Abraham Lincoln
I have been contemplating the above quote.  In 2012 I took  this challenge  to "enter the land of the living."  I also wrote in more detail about it here: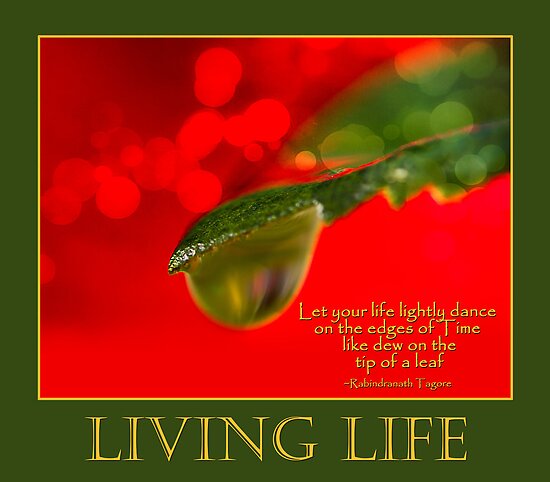 I have been thinking about what it means to live – to live LIFE fully.  The Lord is calling me this year to take this entering this land of the living to the next step… by living each day in the moment…
you see, I love to plan…  it's a good thing…  God calls us to have a vision, to plan…
but I tend to get stuck there…  in the planning…  in the process… and do not always live the plan out… focused on the future… instead of living in the present…
So, I am going to record 365 days of living in the moment… each day.
          to write ONE… just one thing each day that I did that was in the moment living…
What does that look like?
  L – Let go in that moment

  I – Invest myself in that moment

  F – Feel the emotions of that moment

  E – Engage fully in that moment
I want my years to have LIFE in them… to be full of life and memories…
  I cried out to You, O Lord: I said,
"You are my refuge, My portion in the land of the living.       Psalm 142:5
~Looking forward to letting go and living…
Pin It