I want to start eating oatmeal again, now that fall is coming - these seemed like a fun easy way to add this back into our mornings...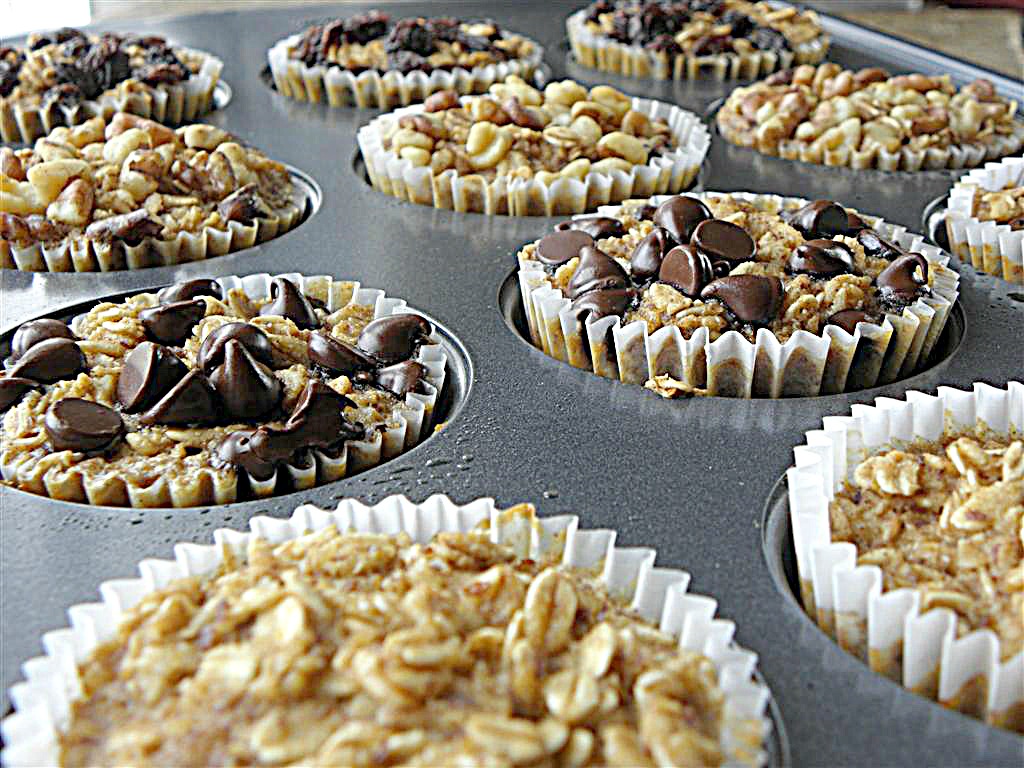 Oatmeal in a Muffin
Ingredients
2 eggs
2 cups applesauce, unsweetened
5 cups, Old Fashioned rolled oats
1 banana, mashed
2 3/4 cups milk (I used 1%)
1/4 cup flaxseed meal
6 packets of Sweetleaf Stevia or 1 1/2 teaspoons stevia powder or 1 cup of sugar
1 tablespoon ground cinnamon
3 teaspoon baking powder
1 teaspoon vanilla extract
1 teaspoon salt
Optional toppings: raisins, walnuts, chocolate chips
Directions
Preheat oven to 350 degrees.
Mix eggs, vanilla, applesauce, banana and Stevia together in a bowl.
Add in oats, salt, baking powder, flax and cinnamon and mix well with wet ingredients.
Finally pour in milk and combine.
Spray a 12 and 6 capacity muffin tin with cooking spray or use cupcake liners.
Pour mixture evenly into muffin tin cups.
If using toppings add them onto the tops of muffins now. If using fresh or frozen fruit, drop it right into the batter.
Bake 30 minutes until a toothpick in center comes out clean. Cool and enjoy or freeze them in gallon freezer bags.
Additional Notes:
Use a half cup to one cup of honey in place of stevia if you don't have any.
Nutrition info is without any toppings.
The batter will look RUNNY, don't worry!
Freeze them in an airtight container or Ziploc bag after they have cooled. Thaw overnight in refrigerator for morning you want them.
Reheat 45-60 seconds.
Spray the cupcake liners with nonstick cooking spray.
Adding cream or milk over the top after warmed is very yummy!
Recipe From:
http://www.sugarfreemom.com/recipes/personal-sized-baked-oatmeal-with-individual-toppings-gluten-free-diabetic-friendly/
Enjoy~
Pin It