I recently started serving with our churches youth ministry. Since I have the majority of my kiddos either serving or attending the youth, I felt it was the best place for me to put my energy.
This past week we had a bake off competition. It was so fun to participate in.
With the help of
we came up with these entries:
My golden girl entered "Owl Wishes" – she won the exceptional cuteness award.
my angel girl entered "I have my eye on you pops" – she won the Here's looking at you award. her pops were inspired by her oldest brothers attempt to make cake pops that looked like eyes.- they did not turn out :(
My unique son entered "One of those ice cream pie things" – He won the most controversial award for an item that was not baked.
I entered Doggie Casserole - I won the doggie most filling award.
My rock star son entered "Goulish Delight" – He won the grand prize for the Edge 2012 Bake Off - His trophy was a rolling pin.
We all enjoyed the many entries of sugar treats. One of the other mom's that helps with youth also brought "real" food, we both felt with all the sugar we were going to need some balance…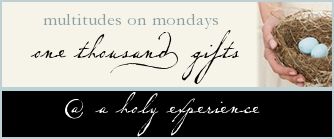 Things I am thankful for this week:
an awesome youth group with wonderful, dedicated leadership
opportunity to serve along side of my kiddos
oldest – giving son's faithfulness and steadiness
seeing this son thrive and love serving as intern for our church
family fun night
serving at family fun night
seeing my kids serve whole heartedly
watching my little one enjoy life
youth leadership catalyst meeting
being able to hear youths hearts
50 cent can of chili
seeing need to trust even more
Enjoying serving my King~
Pin It