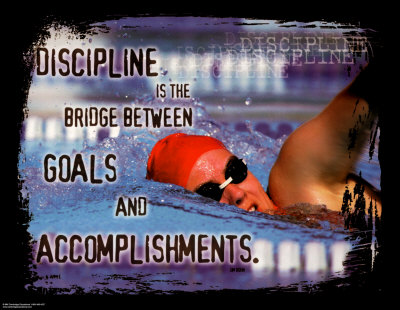 I am not a disciplined person...
I am an organized person
… a planner …. a list maker … I love to plan… I love to make lists… I plan all day…
always making plans and lists.
But I am not disciplined…
I have these pretty, up to date, thorough lists with boxes to check off. If fact I am such a list maker that if I can't check off any of those boxes, I will make a new list or add to that list what I did do, so I can check if off.
For years now, I have prayed… Lord makes me a more disciplined person.
So I decided to do a word study on the word discipline.
(have you been able to tell -yet that I like word studies.)
For some reason the Lord really speaks to me through words
.
dis·ci·pline
to train by instruction and exercise; drill.
to bring to a state of order and obedience by training and control.
to punish or penalize in order to train and control; correct; chastise.
I look at these words and I realize why I am not a disciplined person. I am not one that is motivated by exercise, drill, control. I am not one to like rigidness. Even when I make a schedule with time frames – I like to use the time frames for a guideline, but if I have to follow the time frames in a rigid way, I feel boxed in and confined.
So… I began to ponder this whole discipline thing… It is not a bad thing to be disciplined…
I admire discipline people… I still want to be more disciplined...
But I know for me I need something different… a different word … a different goal. What I have found to be more effective for me is Routine.
rou·tine
1.
a customary or regular course of procedure.
2.
commonplace tasks, chores, or duties as must be done regularly or at specified intervals;
Routine for me orders my day. First we do this and then this. I have found that the Lord is still working on me in the consistency of our routine.
con'sistently
consistently adhering to the same principles, course, form; in agreement or harmony
holding firmly together; cohering, fixed; firm, steady; even: consistent growth
I love that... adhering to the same principles - being in agreement or harmony... I strive for harmony and balance in my days. Holding firm & stready, even. Consistent growth - growth that comes from taking one step at a time.


For precept upon precept, Line upon line,
Here a little, there a little. Isaiah 28:10


In order for our day to flow in consistency I came up with the acronym FLOW as a tool:
FLOW
We us FLOW as an order to our day.
F – Family Needs
L – Learning Moments-Center
O – Ordered by Routine
W – Workboxes
Above all, I know that I need to allow the Lord to order my day...
The heart of man plans his way, but the LORD establishes his steps.
Proverbs 16:9
I still make my lists… I treasure my lists…
and who knows maybe someday I will become more of a disciplined person… one can only hope…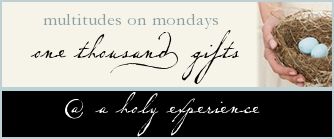 #75 a sweet valentine basket from my sweetie
#76 comments under his breath at group – he still makes be giggle
#77 daughter with such a huge heart to pour into her silly sisters
#78 routine getting back to some kind of normal
#79 friends that love and pray for you
#80 a clean fridge at the hand of missionary daughter
#81 patience to speak correction in love
#82 advise and encouragement to continue to work on speech issues
#83 passion of perspectives teacher
#84 week off from perspectives to get caught up
#85 tax return!!!
#86 pizza for dinner – break in cooking
#87 wild rice soup – sooo good
#88 watching older children enjoy one another
#89 hug box full of blank cards to use for card making
#90 two boys getting their permits – looking forward to having to more drivers
#91 more sleep for special son
# 92 wisdom in few words
#93 hearing heart of special mission friend – praying for healing
#94 walk & talk with walking buddy
#95 answered prayer – we get to keep the dog!!!
Pin It